The ignition coil is an important part of the ignition system and technically called a step up transformer capable of making a low voltage input to a high voltage output. This high output voltage helps to produce the sparks at the spark plug to ignite the fuel/ air mixture at right time, so that complete combustion can occurs.
To reduce emissions, fuel consumption and to increase the efficiency, We offer a wide variety of ignition coils optimized for different engines.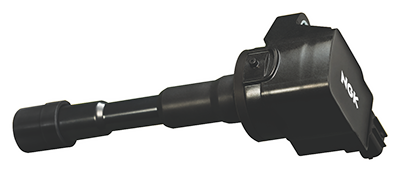 The Key Values and Benefits of NGK Ignition Coils:
Precise engineering to eliminate energy loss in Ignition wires.
Reliable performance with excellent durability.
Superior thermal loads and vibration resilience.
Superior output under extreme operating conditions.
Extensive range of various applications.
NGK IGNITION COIL FOR AFTER MARKET
Niterra India PVT. LTD. are launching new range of Ignition Coils in India which is suitable with BS-6 Engines & new range of spark plugs.